COFFEE DRINKS DRIVE JAPAN'S BOTTLE CAN MARKET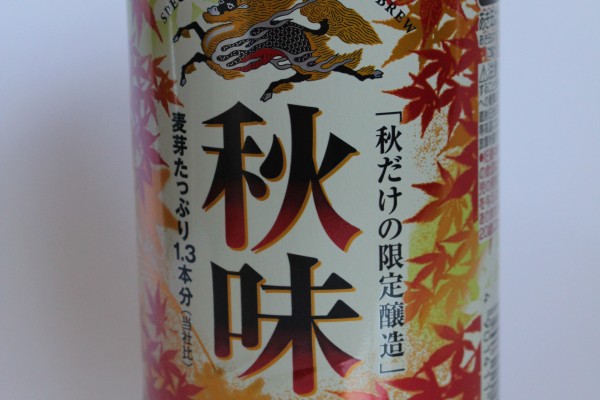 The growth of Japan's bottle can market has passed through a number of stages during the past decade, as the use of resealable beverage cans has grown in popularity among Japanese consumers. David Hayes reports
After receiving an initial boost from beverage filling companies supplying carbonated drinks, the use of bottle cans received a further boost several years ago when coffee drinks companies and other beverage fillers started to use bottle cans as resealable packaging.
For Universal Can Corporation, Japan's largest supplier of bottle can drinks in 2012, increased consumption of coffee drinks in bottle cans has been an important factor, lifting demand for the company's range of bottle can products.
"Some bottle cans are used to pack ground regular coffee, but mostly they are used for liquid coffee drinks," explained Tatsuya Hanafusa, general manager of Universal Can's overseas business strategy division.
"Now we supply 300ml and 400ml bottle cans for coffee; we used to have 315ml, 350ml and 290ml with 33mm diameter necks, but customers helped us to consolidate production to two bottle can sizes with 38mm diameter necks, enabling us to improve output to cater for increasing demand."
Universal Can was formed by the earlier merger of Mitsubishi Materials Corporation's can making division, which has an 80 per cent share in the company, and Hokkai Holdings Ltd, which has a 20 per cent share. Universal Can operates six factories around Japan and has 17 can lines, all producing aluminium beverage cans.
Two of the can lines produce bottle cans only, while another line is a swing line producing both bottle cans and conventional beverage cans. The rest of the can lines produce conventional drinks cans.
"Most of our bottle can and regular can production is for Japan. We have supplied 400ml empty bottle cans for chocolate drinks to the United States," Hanafusa said. "We export empty bottle cans to China as well to fill with ginseng tea and high priced health drinks, and empty 200ml, 300ml and 350ml bottle cans to Taiwan and Singapore."
Universal Can is one of four can makers producing bottle cans in Japan. While Universal Can produces only aluminium bottle cans, other manufacturers also produce TFS and tinplate bottle cans.
According to industry figures, total bottle can consumption in Japan is about 2.3bn units a year. Annual bottle can consumption is stable at present.
"2007 was a big year for metal bottle cans; 2.4bn units were used because of big demand for carbonated soft drinks. The number went down because a big drinks company stopped using bottle cans for this category," Hanafusa said.
"The low point was 2009, when 2bn metal bottle cans were used. Then the number increased again thanks to coffee drinks. Coffee drinks are the biggest user of bottle cans, then tea drinks and third is carbonated soft drinks."
Universal Can currently supplies almost half of all bottle cans used in Japan, 80 per cent of which are used for coffee drinks.
Aluminium units hold the largest share of the bottle can market, while steel two-piece and three-piece bottle cans together accounted for less than 10 per cent of Japan's total bottle can market in 2012.
"We have three bottle can lines. Our dedicated main line can produce 1,500 cans per minute, which is the same speed as a conventional two-piece can line," Hanafusa said. "Our other dedicated bottle can line runs at 800 cpm.
"We also have a 1,400 cpm swing line that can produce bottle cans and conventional two-piece cans. We can choose whichever cans to make with this depending on the market situation."
In addition to bottle can lines, Universal Can operates 11 can making lines producing conventional cans and lines making can ends.
"Our total production is 4.8bn cans per year. In the future, maybe the bottle can market will be stable in Japan," Hanafusa said.
The 350ml can is the common size for regular two-piece cans in Japan. Universal Can also produces 135ml, 160ml, 180ml, 190ml, 200ml and 250ml stubby and slim line two-piece cans. In addition, the company makes 280ml stubby cans and a 500ml can size.
"The biggest markets for regular two-piece cans are beer and Japanese chuhai spirit mixed drinks, while for bottle cans it's coffee drinks," Hanafusa commented. "We are making an old style nostalgic embossed regular can for whisky highball in 350ml and 500ml sizes. The embossing is the same design as the old Suntory glass whisky bottle.
"We have several other embossed can patterns for ready to drink mixed chuhai drinks. These embossed designs look like long rice grains."
Meanwhile, Universal Can is one of two Japanese can manufacturers using waterless printing for mass produced aluminium cans. Hanafusa noted the company has also developed a laser engraved printing system.
"The precision of the laser engraved system is between conventional and waterless printing; so this means good looks. We call it the Universal Printing System," Hanafusa said. "The ink is basically the same as that used on a conventional can.
"Several foreign companies are interested in our technology. We are still developing it to reduce the cost of that system. We are talking with some companies about licensing our technology.
"Also, we are looking to reduce filling costs, as bottle cans are different to glass bottles. We have to advise some of our future customers about can filling machinery technology."
Meanwhile, Universal Can continues to look for new ways to reduce regular and bottle can production costs. Hanafusa noted the company, through technology developed by Mitsubishi Materials Group, is able to use 100 per cent recycled aluminium to make bottle cans and caps, though the firm's can ends are made of virgin aluminium.
"Our company pays attention to cost reduction. For regular two-piece cans, for example, we supply 0.25mm sheets for some major brand beer cans, which is very thin," Hanafusa said. "We can make any lightweight can wall thinness but customers do not want cheap cans as it is easy to get a pinhole in the containers, which is not good for their sales. But for some countries, the lighter and cheaper the cans are, the better the can cost is within the range of market acceptance."