Trelleborg to exhibit latest products at Asia CanTech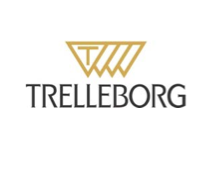 Trelleborg Coated Systems printing solutions operations is due to showcase its latest products for can printing at the Technical Conference and Exhibition at Asia CanTech 2014 in Bangkok, Thailand, from October 27 to 29.
Recently added to Trelleborg's printing blanket portfolio for cans in the Asia-Pacific region are two products for three-piece can printing. The Vulcan Pack-UV is suitable for multicolor presses using UV and non-UV inks while the Vulcan Deco is designed for two-color jobs on single presses.
Marco Carlini, regional sales director for Trelleborg Coated Systems printing solutions operation, says: "Thanks to our 50 years of experience in manufacturing printing blankets for offset machines, Trelleborg Coated Systems is able to offer a consistent and wide range of blankets specifically designed for metal printing. These give outstanding performance in can printing."
Trelleborg is also introducing its new Printec brand of blankets at Asia CanTech. Among the Printec offering, Style 263, is a blanket that aims to provide a uniform gauge and adhesive consistency, giving longevity on the press and the excellent print quality required by end users.
The Asia CanTech conference and exhibition brings together global suppliers and can makers and fillers from across Asia. No other event offers the same opportunity to maximise the exchange of ideas between suppliers, can makers and fillers in the region.