Vacuum upgrade at Ball UK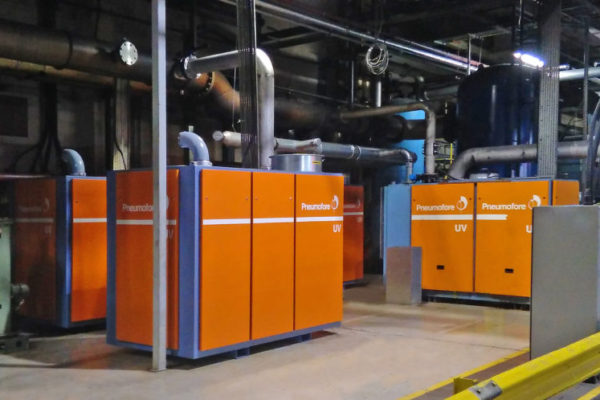 Pneumofore has replaced five vacuum pumps, model UV30 from the year 2000 with 130.000 hours of operation with three new pumps, model UV50 VS90 at Ball's factory in Wakefield, UK. The system was commissioned in January.
The control system follows latest standards for the optimised operation of the three frequency drive equipped UV50 pumps. Two UV50 VS90 units with the total capacity of 6.500 m3/h cover the vacuum flow request from production; one UV50 VS90 unit is in standby.
The previous four UV30 pumps will be returned to Pneumofore for the total overhaul with a full refurbishment and resale.