Ball publishes 2020 Sustainability Report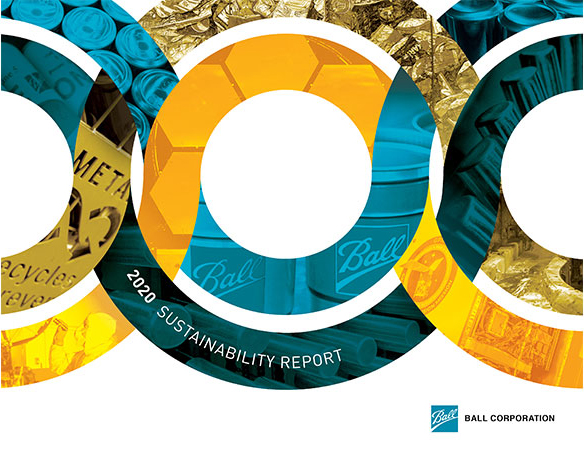 Ball Corporation has released its seventh biennial sustainability report, covering calendar years 2018 and 2019.
"Ball's commitment to sustainability is driving transformational change throughout our company and industry," said John A Hayes, chairman, president and CEO of Ball. "We are dedicated to ensuring that our business operations and products are sustainable for the long term, from an environmental, social and economic perspective. We are excited to report on our progress and share our broader vision for continuing to advance the circular economy in both our business and the wider industry."
The report details several significant milestones Ball has achieved by enhancing the environmental sustainability profile of its products and operations, including the approval of ambitious science-based greenhouse gas emissions reduction targets, substantial renewable energy deals in North America and Europe, greater responsible sourcing assurance through its ASI Certification in EMEA, and the introduction of its award-winning and infinitely recyclable Ball Aluminum Cup.
In addition to reporting detailed progress toward the company's 2020 sustainability goals, Ball outlines its role in driving the transition to a real circular economy and includes a framework for how the industry can achieve an ambitious circular model. This framework calls for 100% collection, extended producer responsibility and improved sorting infrastructure. Additionally, to track its own progress toward circularity and advance circular thinking in the beverage industry, Ball introduced a new peer-reviewed, comparative life cycle assessment (LCA) of the most popular beverage packaging materials. Among other findings, the study revealed that real recycling is a key factor when it comes to the environmental impacts and circularity of all packaging substrates.
"Sustainability is fundamental to our commercial growth," said Kathleen Pitre, Ball's chief commercial and sustainability officer. "As the packaging waste crisis mounts, our customers and consumers recognize that we must urgently shift to a truly circular economy. Ball is providing both a sustainable real-world solution to the challenges our customers are facing with our infinitely recyclable aluminum beverage packaging, and a roadmap for the industry and beyond."
The report also includes in-depth updates on Ball initiatives, such as diversity and inclusion, and community, as well as progress against four of the United Nations Sustainable Development Goals (SDGs) on which the company focuses: Responsible Consumption and Production, Climate Action, Clean Water and Sanitation, and Partnerships for the Goals. Ball will continue to provide transparent progress toward the SDGs and their sustainability goals and is committed to accelerating the circular economy for a better, more sustainable planet.
To read the full report or a report summary, visit www.ball.com/sustainability-reports.