Asia CanTech 2007 – Bangkok
The launch of the first Asia CanTech conference in Bangkok, Thailand proved a great success, with more than 280 delegates from across the Asia Pacific region, ranging from can makers to a large international gathering of equipment and materials suppliers.
There were also 60 tabletop exhibits, and the Technical Forum looked at the DWI process and bottle cans.
The first keynote speaker was Bushen Raina, managing director of Tata Tinplate, who was joined by Wim van der Meer, director, product market development and strategy at Corus Packaging. Raina praised the attendance of the conference and noted the strategic location of Bangkok in today's can market.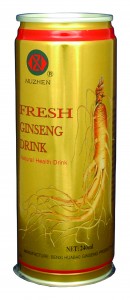 Other keynote speakers included Simon Jennings of Rexam Asia-Pacific who gave a global beverage can market overview, Satoshi Nishino, Bangkok Can, who spoke on TULC for the Thai Environment, and William Smith who presented DS Containers and Daiwa – A unique partnership with global roots.
Asia CanTech Awards 2007
The cans came out for the first Asia CanTech awards, and the glittering Supreme Winner was Chinese O.R.G. Beijing's three-piece Nuzhen Fresh Ginger beverage can.